Feiyu Pocket 2S: The Ultimate 3-Axis Gimbal Camera
Regular price
$309.00
/
---
Detachable Handle for Remote Control | Stable 4K60 Video | Motionlapse Video | Face &Object Tracking

'Compact yet powerful' is the hallmark of the Feiyu Pocket 2S. This petite gimbal camera is the first of its kind, in terms of size and versatility. Its detachable handle transforms it into a multi-purpose, go-anywhere mountable camera. 
Simply attach the camera to a helmet, car roof, or any magnetic surface, to achieve the best filming angle, all the while controlled from the handle in your hand.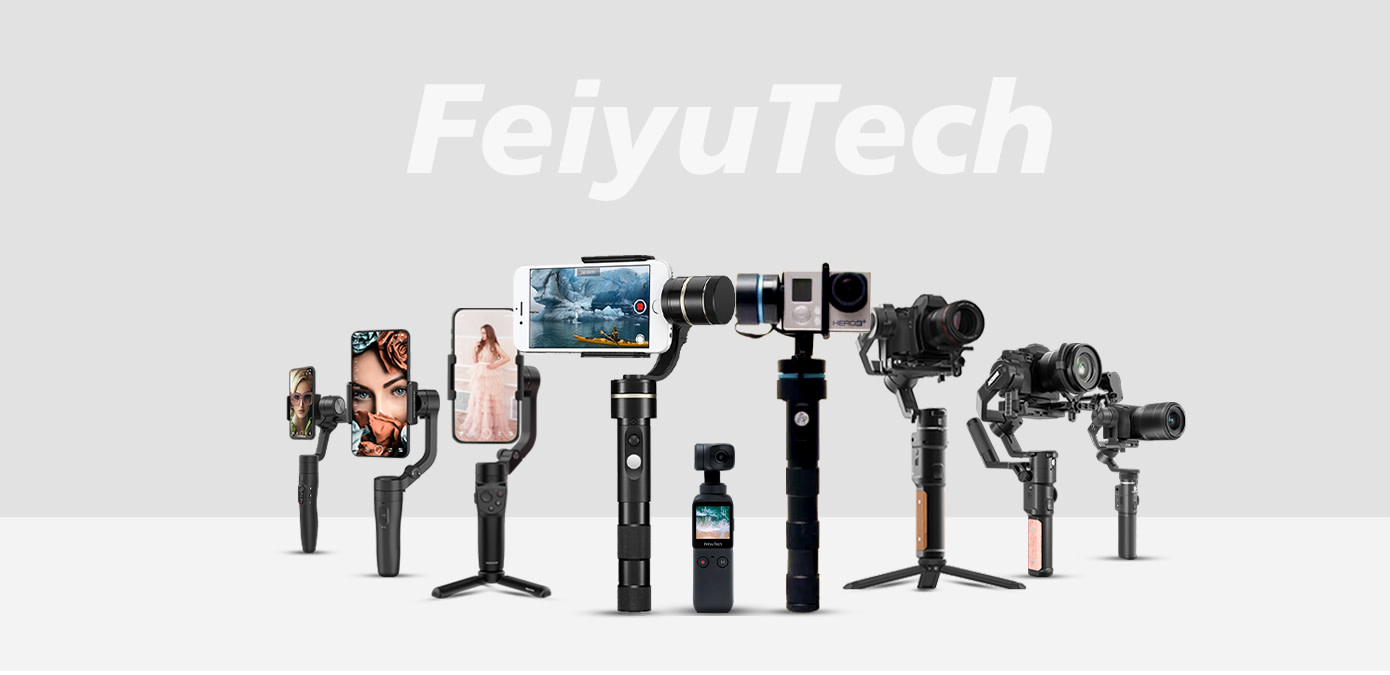 FeiyuTech is a well-known camera & accessories manufacturer located in Guilin, China, which was established in 2007. The company was founded by a group of engineers, it is one of the longest-established manufacturers in the stabilizer/gimbal industry and is recognized as a gimbal pioneer.
Our team have been developing gimbals specially even before the establishment, and in 2013 we succeeded in developing the first 3-axis handheld gimbal "G3" for action cameras.
FeiyuTech gimbals took 70% of the global GoPro handheld gimbal market in the recent years. In 2015, in partnership with Apple Inc., the "G4 Pro" smartphone gimbal was released and sold at Apple Stores worldwide.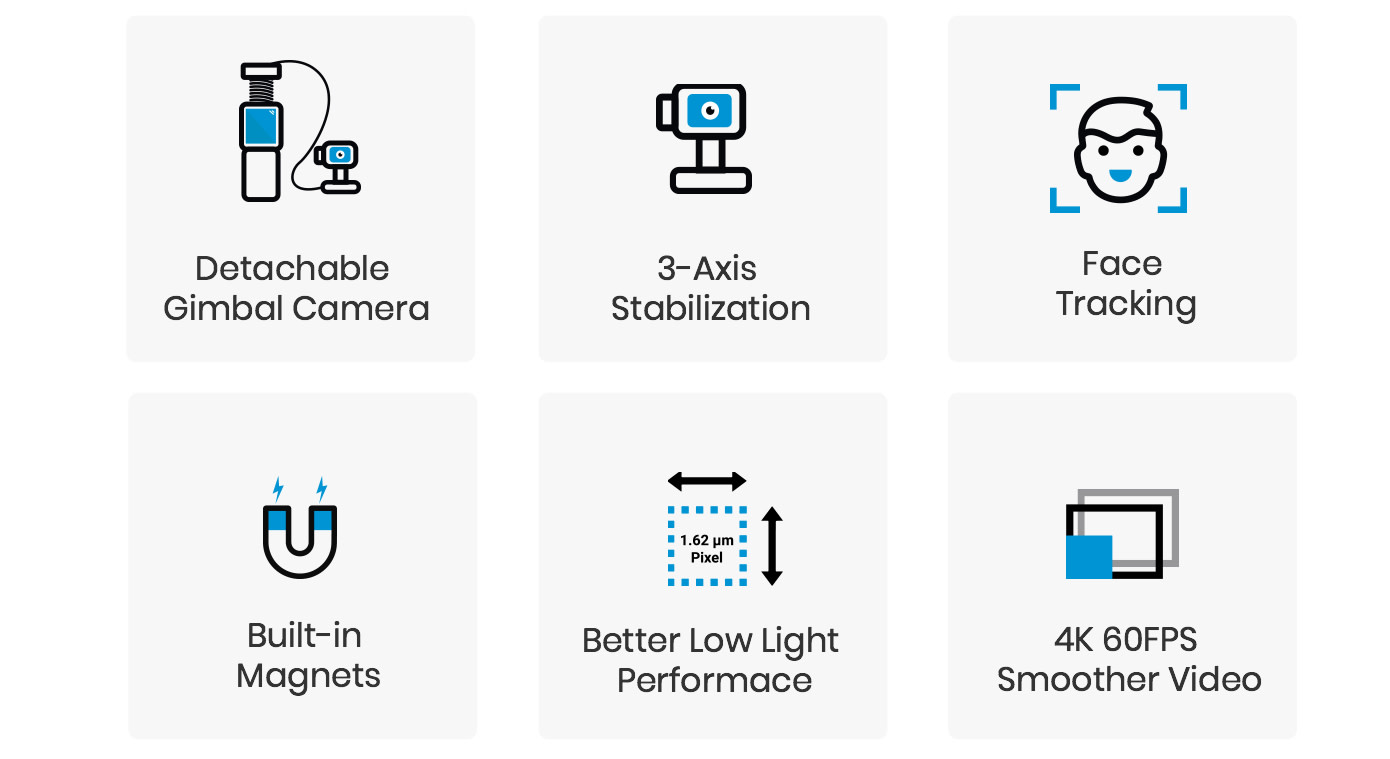 Unlike GoPro, you don't need to carry many mounting accessories, with the built-in magnet, you can easily mounted it on a Helmet, Bike Handlebars, back of your scooter!
Imagine when you travel on a ferryboat, no need to worry about the 3M paste (difficult to remove), you can mount the camera anywhere on the boat. Whatever angles or perspectives you have in mind for your video, now you can achieve them with the Pocket 2S.
You simply adjust the settings from the screen on the detachable handle in the palm of your hand.

Feiyu Pocket 2S's unique wearable design provides 3 tracking modes. Setting it according to the scene to achieve optimal performance , such as "Fast follow" mode if you want to increase the tracking speed, and "Riding" mode if you want to slow down.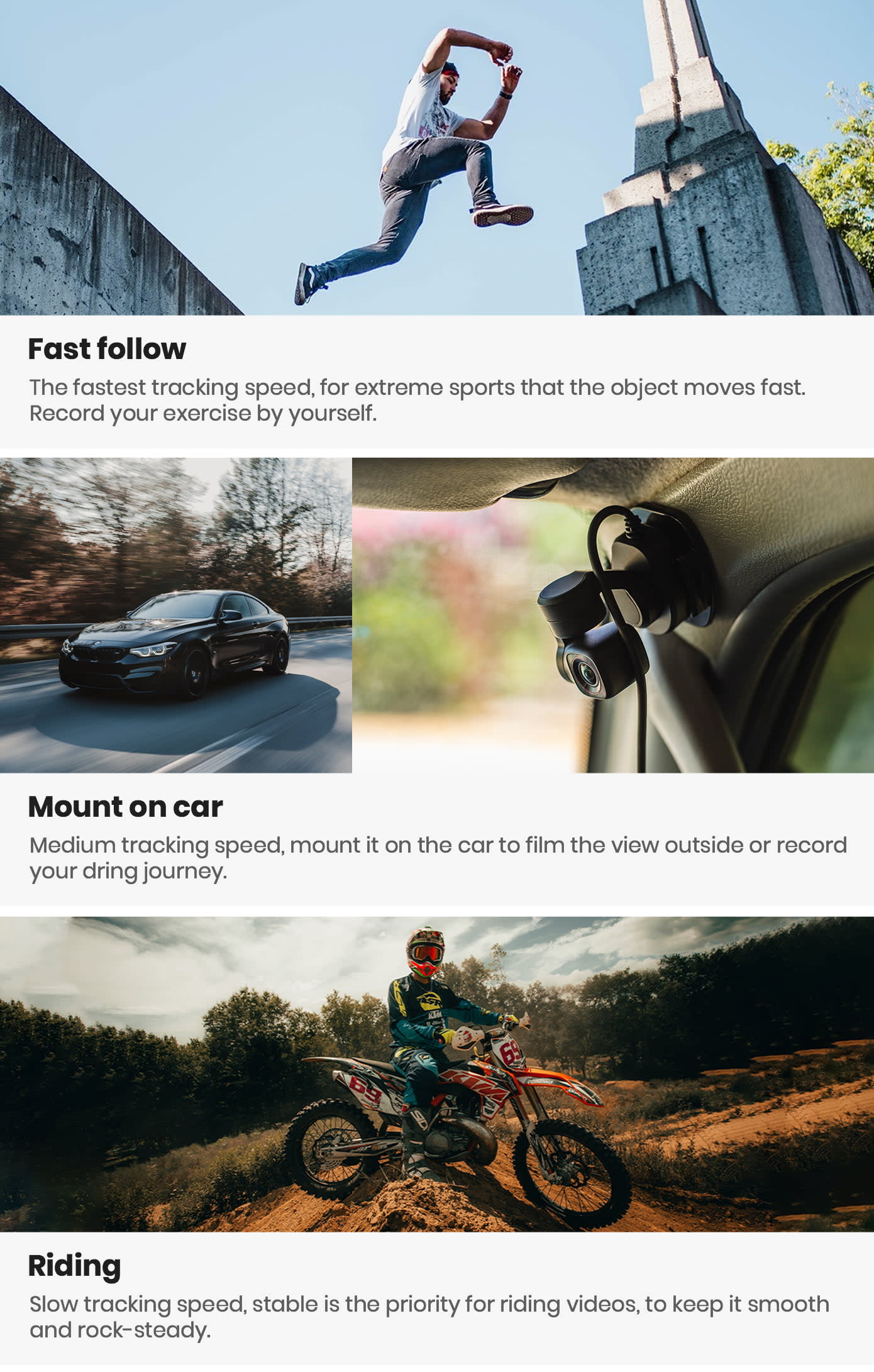 The Breakpoint-Resume function allows you to pause filming temporarily, then resume the filming at the breakpoint. 
Just start shooting, pause it when you need to, and restart it. This gives you the ultimate in control and immediacy, plus you'll save time editing.
The only limit is your imagination! 

Ulike GoPro or other action cameras, the design of Pocket 2S allows you to complete all the set up and filming with only ONE HAND! Free your left hand or right hand with Pocket 2S, enjoy it from now on!

Unboxing video by Rob Rast, Co-founder of FLX Babamaker E-bike
Unboxing video by Redskull on YouTube
Review video by iftibashiron on YouTube
Review video by Gene's Therapy on YouTube

FeiyuTech would like to recommend you a Motorized Slider, which will be a perfect match for Pocket 2S. The Motorized Slider supports both manual control and App remote control. It's also compatible with the camera & mobile phone. You can use it to take a vertical or a tilt shot, and the time-lapse mode allows you to grasp the precious moments in a whole different way.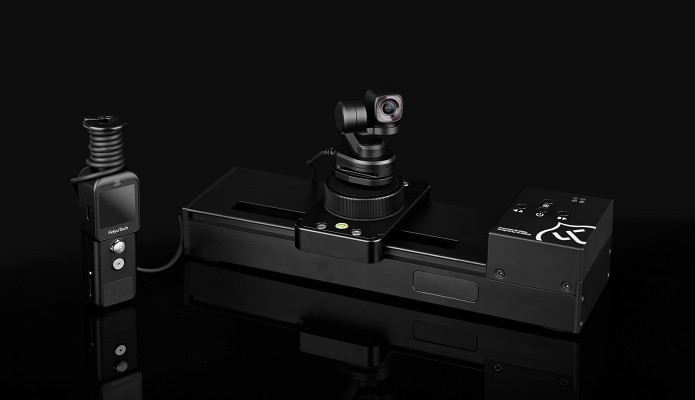 No more blurry faces in the action shots. The Pocket 2S has face tracking which will move as you and your friends move, keeping everyone in-shot and sharp.
When you are filming objects that is moving fast, set up the Object Tracking function in the App to track it easily. Record your sports excercise has never been so easy!


Turn hours into seconds, adds smooth camera movements, travel through time and light!

Combining the clarity of 4-layer Glass & 3-layer Resin Lens, Pocket 2/2S delivers unparalleled colors, details, and clarity.
Choose between Super Wide/Wide/Narrow Angle to get the original or Distortion Corrected shots.
Always keep you or the object that you are following in the image with the 130° Super Wide Angle Lens. Never waste a second of the footage you filmed, so you'll never miss any amazing moments that may never happen again!

Traditional shake and jitter are effectively eliminated with the unique 3-Axis Stabilization System of the Pocket 2S. You'll notice the difference in the smooth movement and sharply focused details of your footage.


Powered by the industry-leading 1.55μm 1/2.3" SONY IMX577 Image Sensor /1.62μm IMX317 Image Sensor & ARM Cortex-A7 Processor, Pocket 2/2S makes shots look amazing automatically with WDR, realistic color reproduction, and noise reduction—in any light.

WDR enhances image quality, restores details, and increases the layer of colors to make your video more vivid. The HDR setting is especially useful for scenes that include shadows or overly bright areas.


4K offers 4 times higher quality than regular 1080P.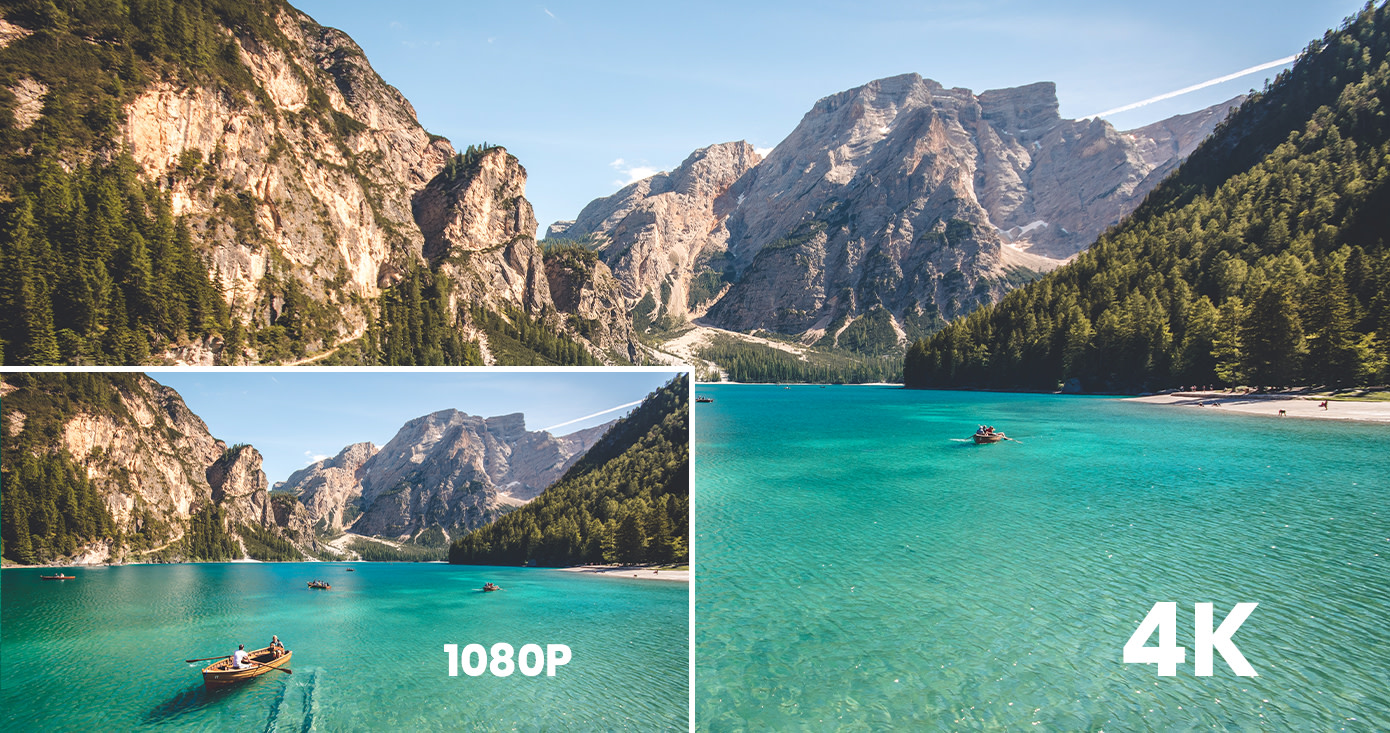 The higher frame rate video can capture a broad range of actions and is especially geared to capturing fast-moving objects.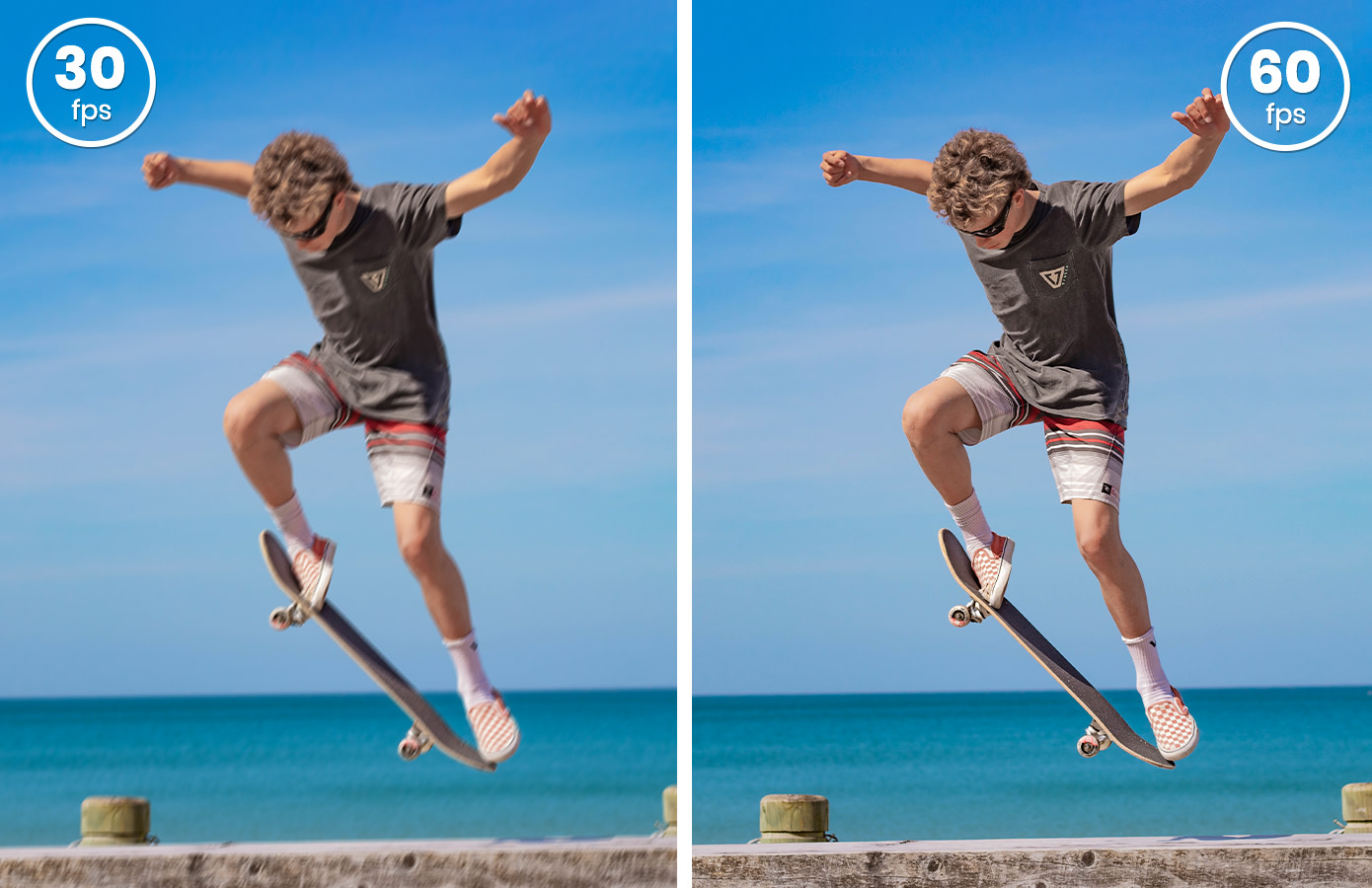 1080P@120FPS 4× or 720P@240FPS 8× slow-motion captures all the details!


Simply Slide Up, Down, Left or Right, to control the Pocket 2S. You'll notice the response time is super fast and you won't feel any delay. No need to worry about misclicking either,  with this tiny screen the well-designed icons fit the screen size so you can select the setting easily with your finger.
The operating system was designed to be easy and convenient. Just power on, then start shooting, which means you'll never miss any precious moments!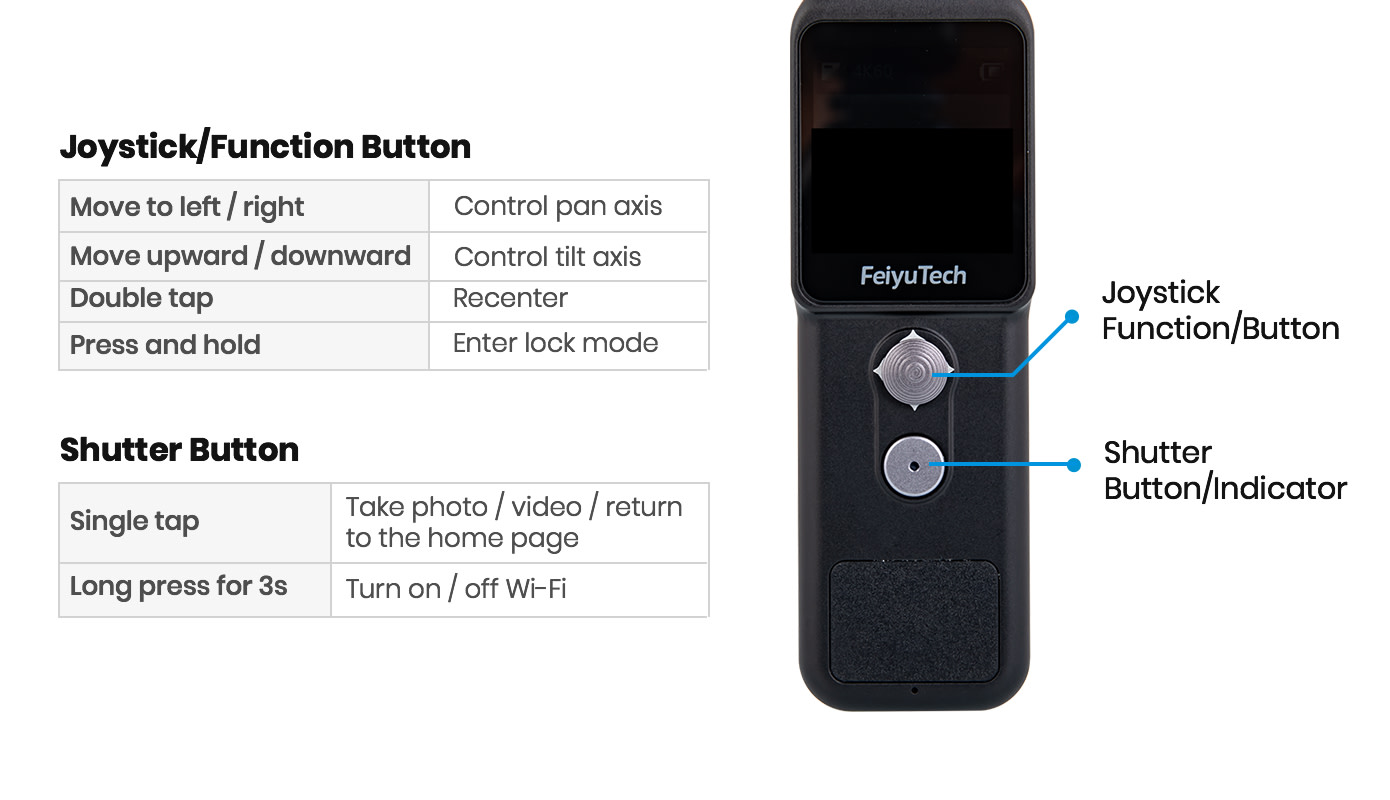 Want a spectacular wide shot, maybe of the entire cityscape? The 180° panorama of the Pocket 2S captures it all. And never miss someone in a group selfie with the 3x3 panorama. You have total control – you simply choose the setting and CLICK!


Powered by ARM Cortex-A7 Image Processor, Pocket 2S consumes less power during video filming. The battery life has been extended to a new level!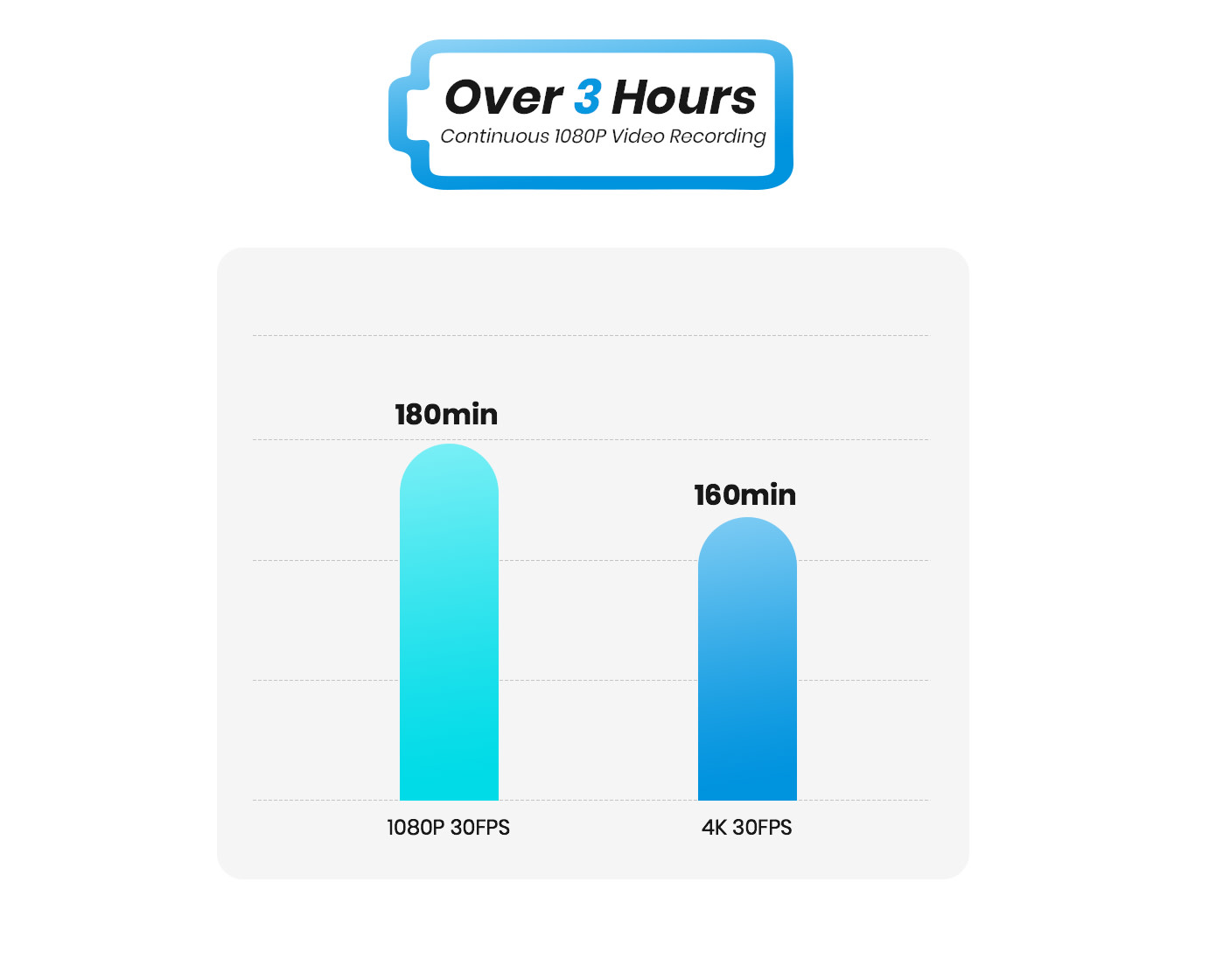 For an underwater adventure, the Pocket 2S has a waterproof case and can be submerged up to 131 ft/ 40m which makes it the perfect deep-dive companion.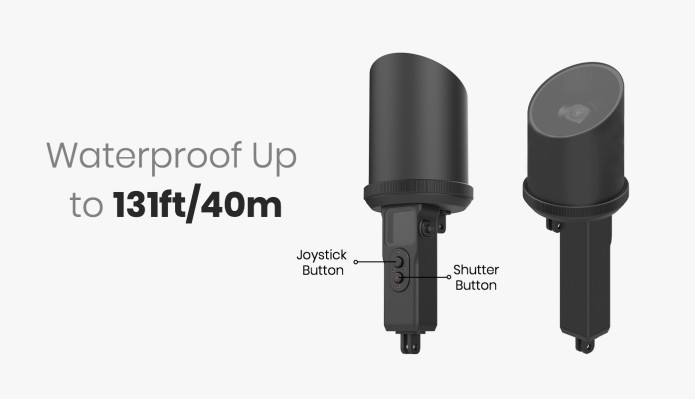 To download your videos and photos instantly to your phone just connect the Pocket 2/2S to your phone or PC with a Type-C port or via WiFi connection and enjoy sharing all the amazing moments instantly on Facebook/IG/Twitter.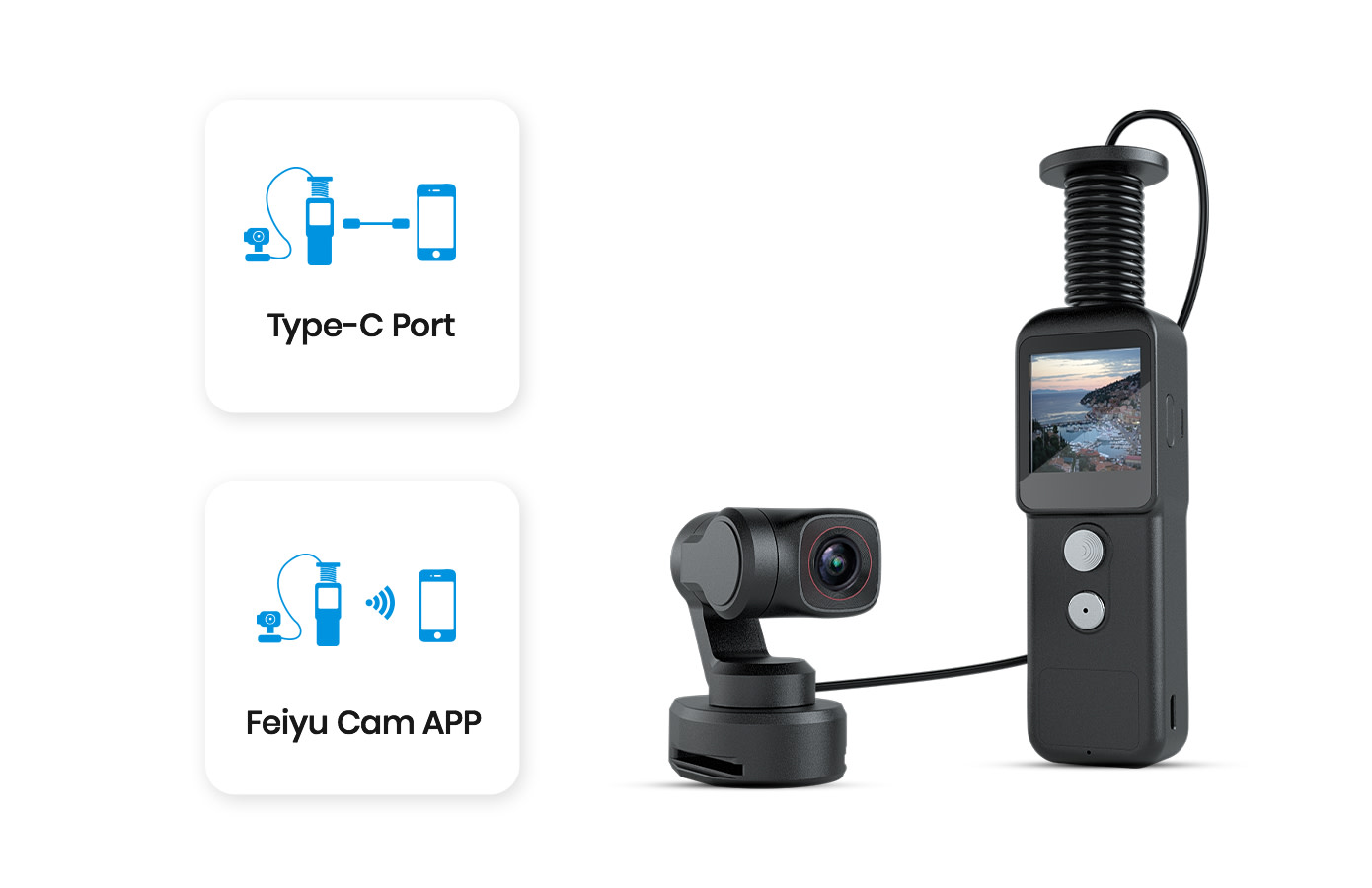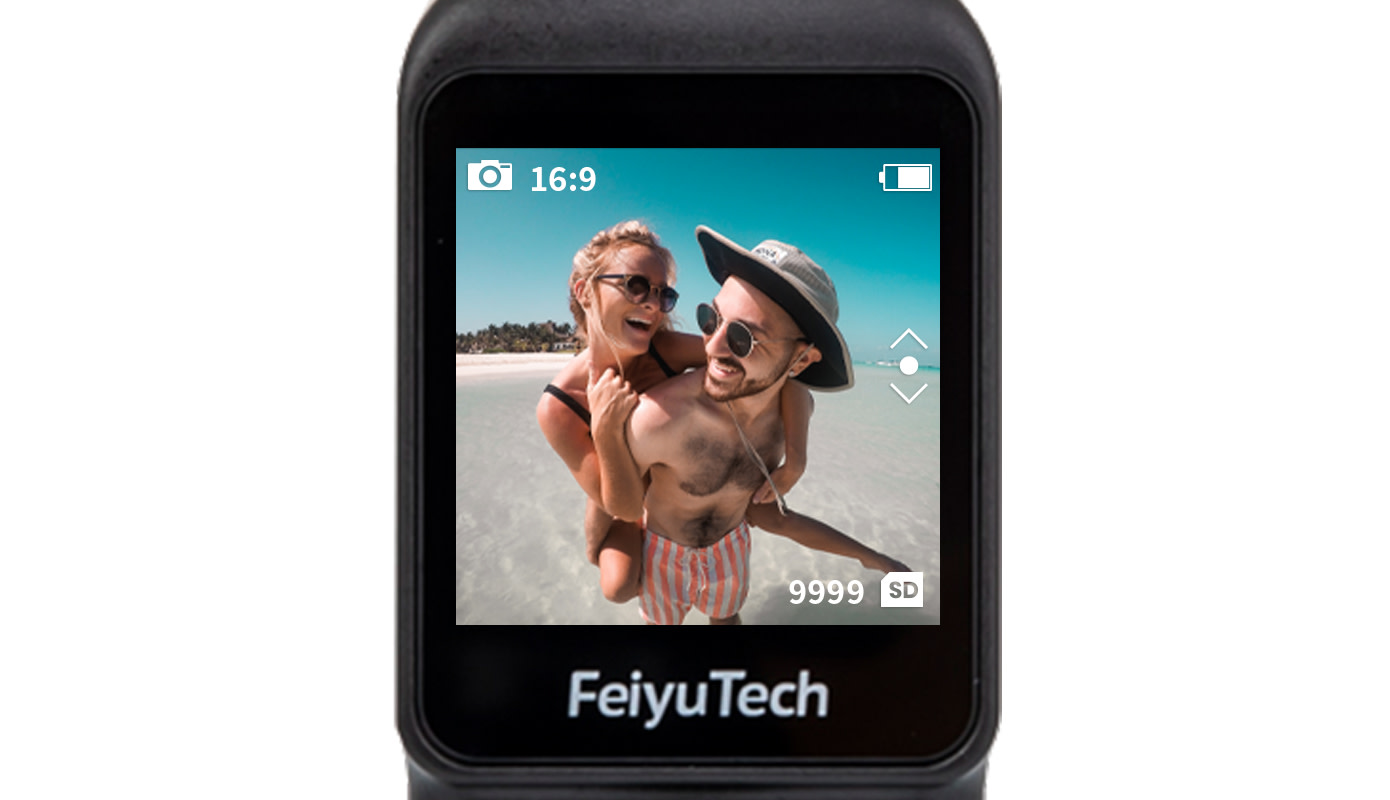 Preview instantly on Pocket2S' screen getting the instant feedback. Or The Micro HDMI port provides a preview and playback mode for live streaming the video you've shot to a TV in full-screen HD.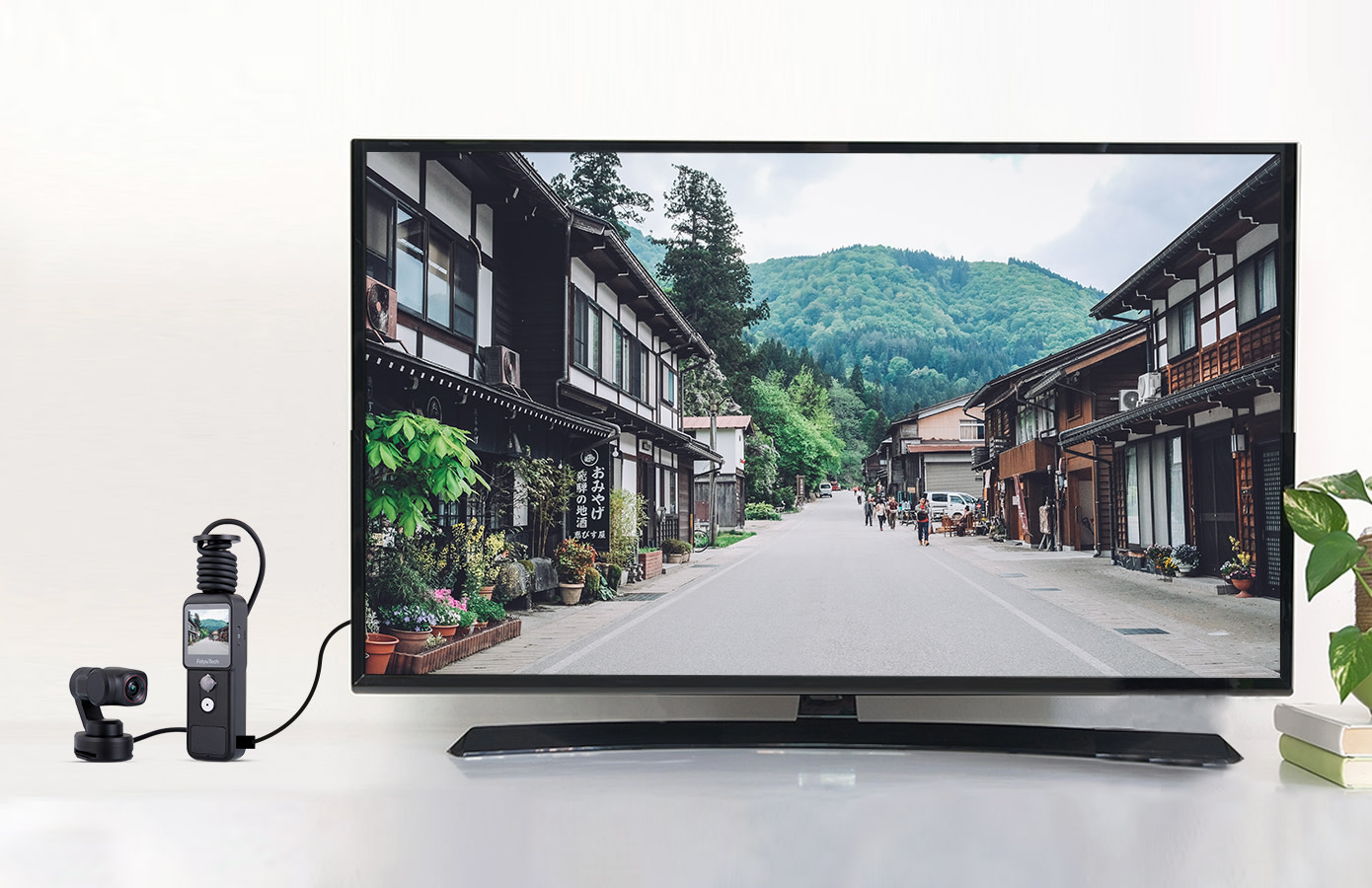 No more selfie stick issues, where all the buttons you need to adjust the shot are inconveniently at arm's length along with the camera! Traditionally you have to interrupt your shooting to pull the camera close to you to change settings.
But with the world-first detachable handle of the Pocket 2S, you're holding the controls while the camera is detached and at the perfect shooting angle. Plus, you can preview the shot from the screen on the handle!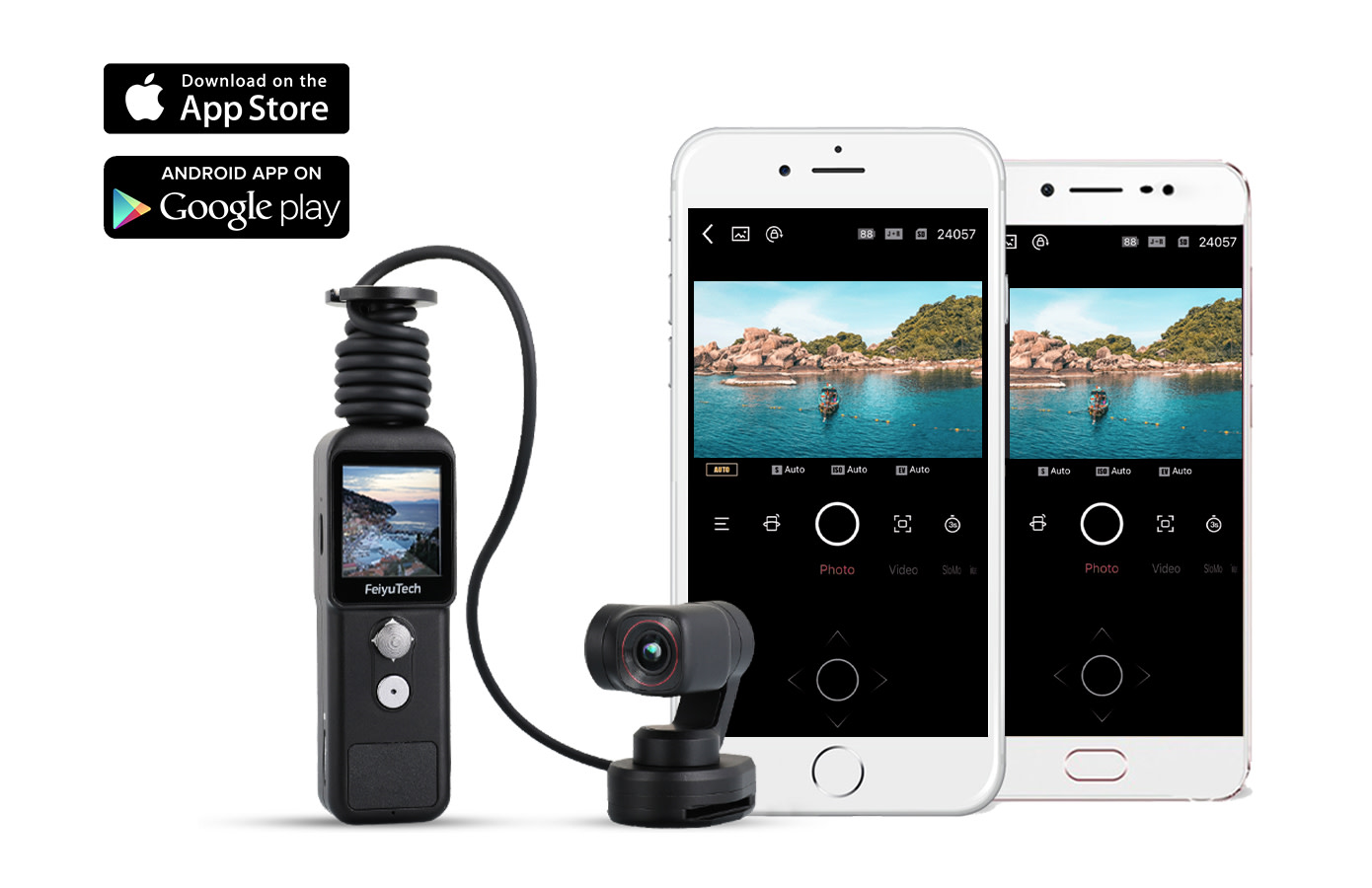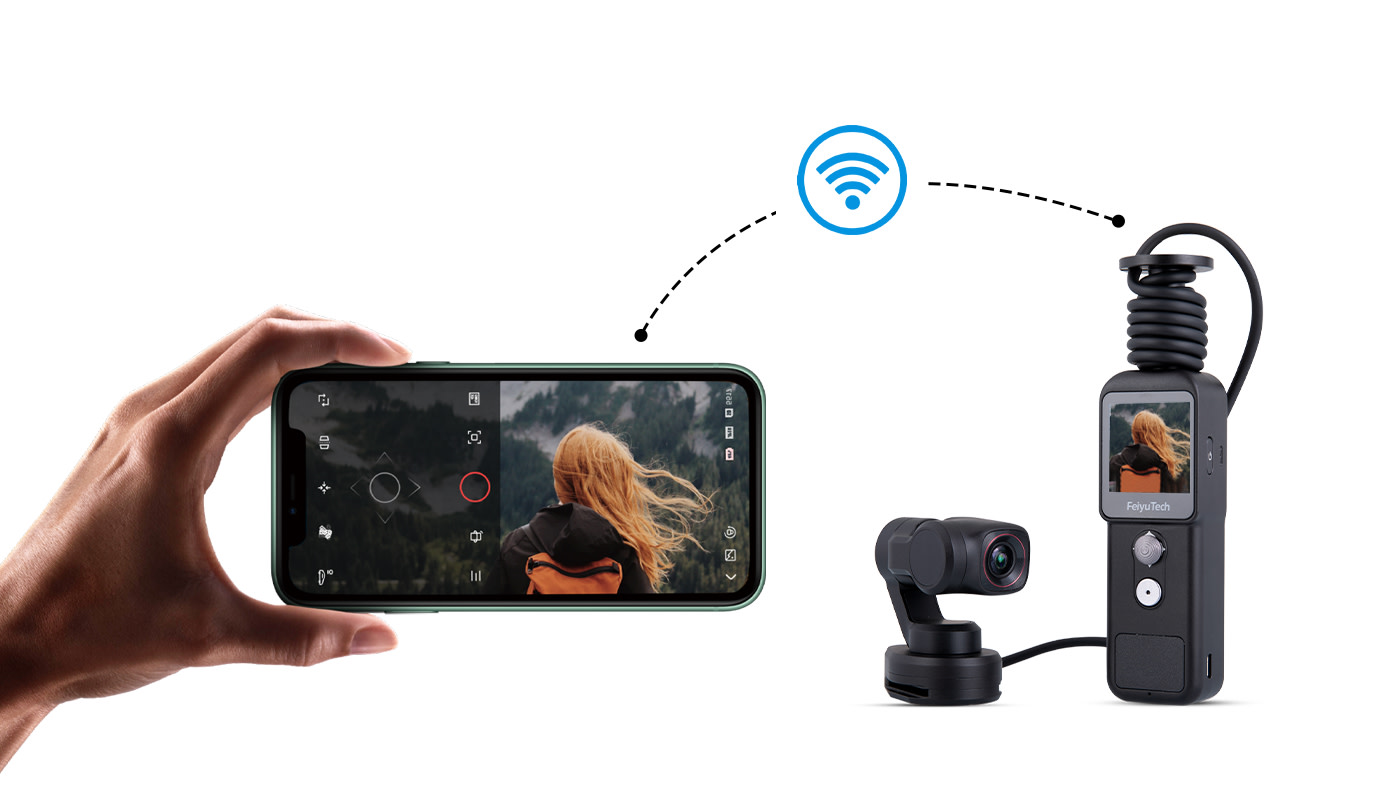 Pocket2S comes with WiFi built-in. you can connect Pocket2S directly with your phone.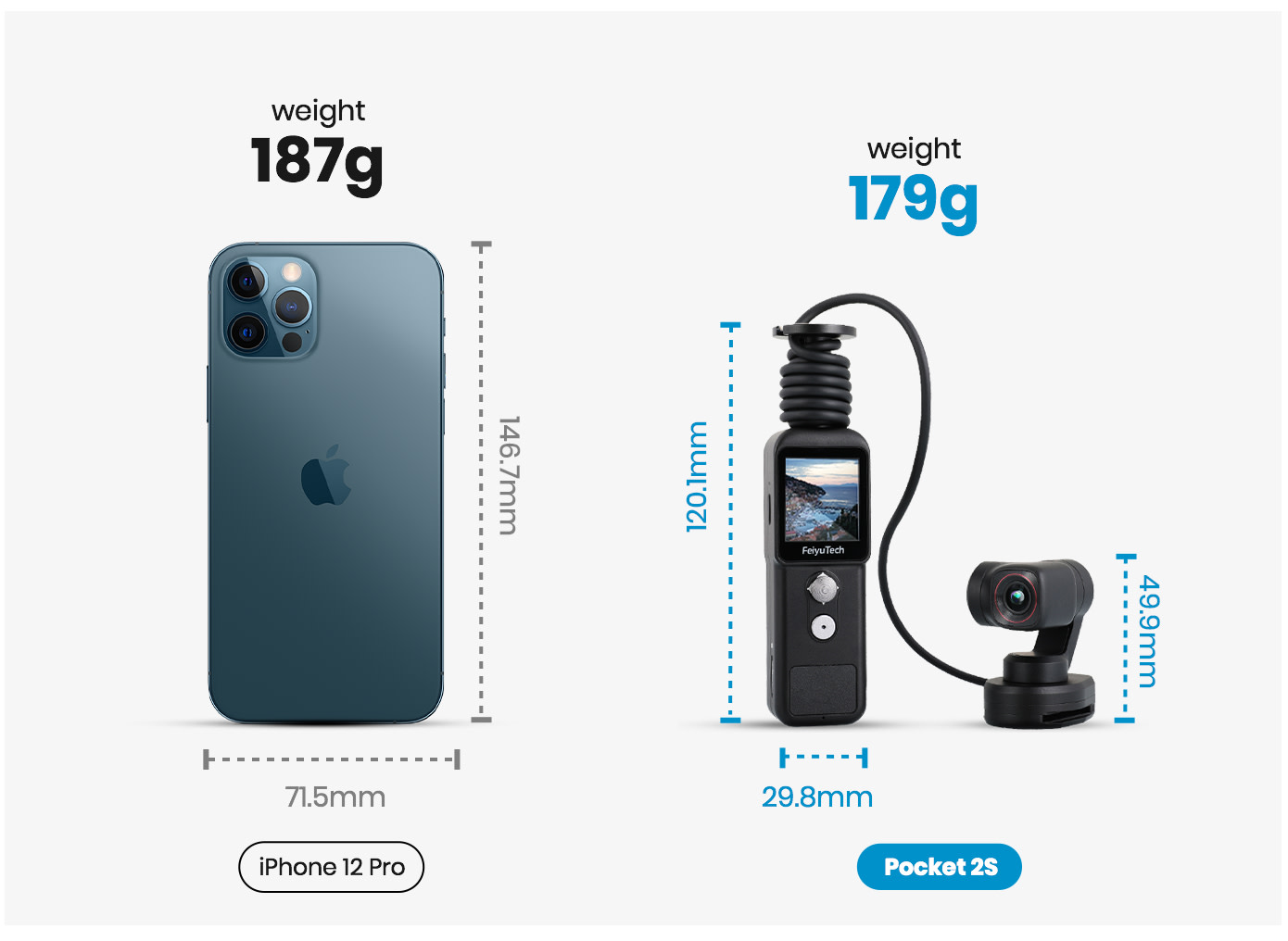 Pocket 2S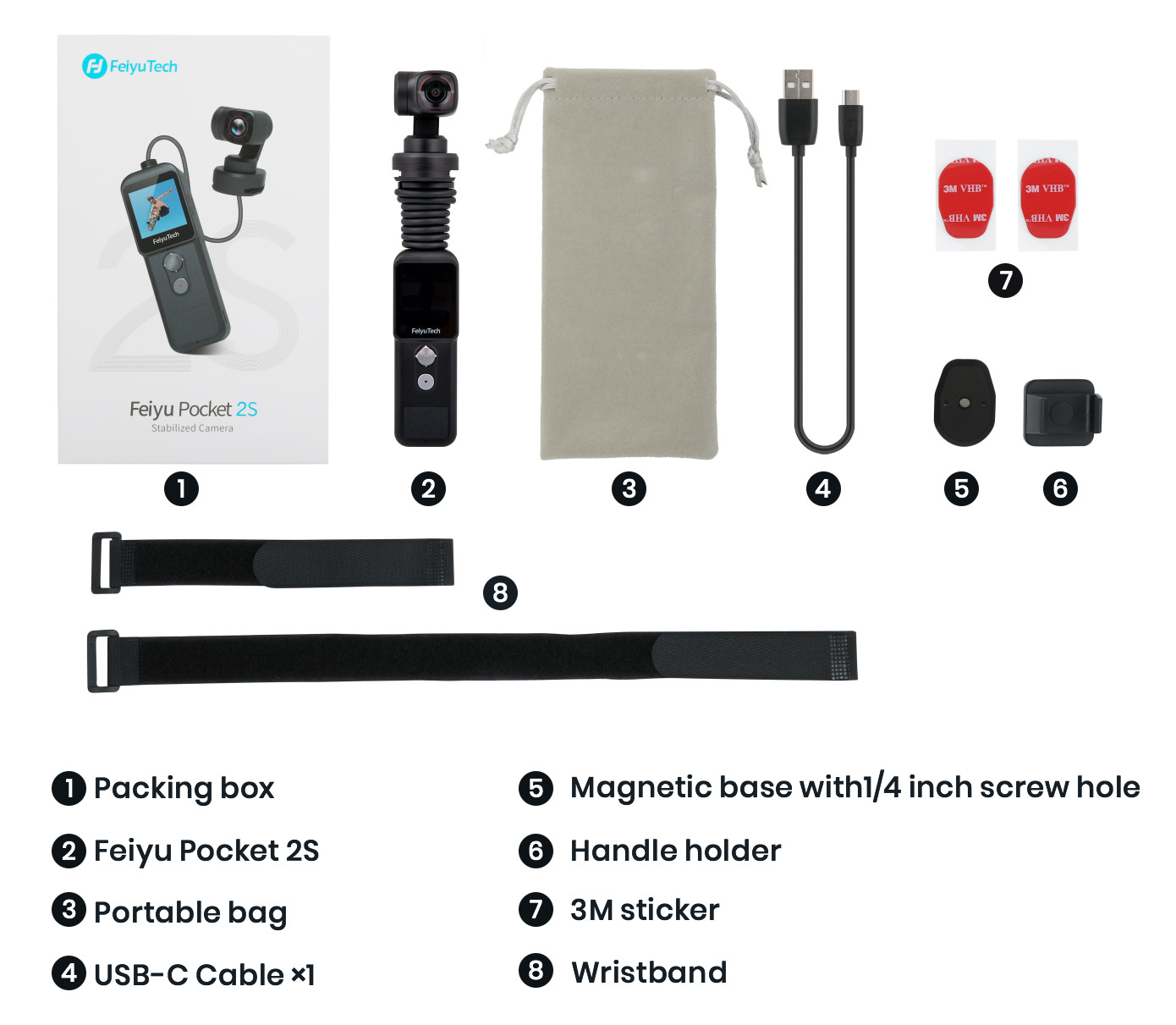 Pocket 2S has a contemporary design that makes it portable, ergonomic, and stylish. With simplicity in mind, all the operations can be controlled with a single hand. It charges using the latest USB Type-C port that is preferred for reliability and fast throughput for mobile devices.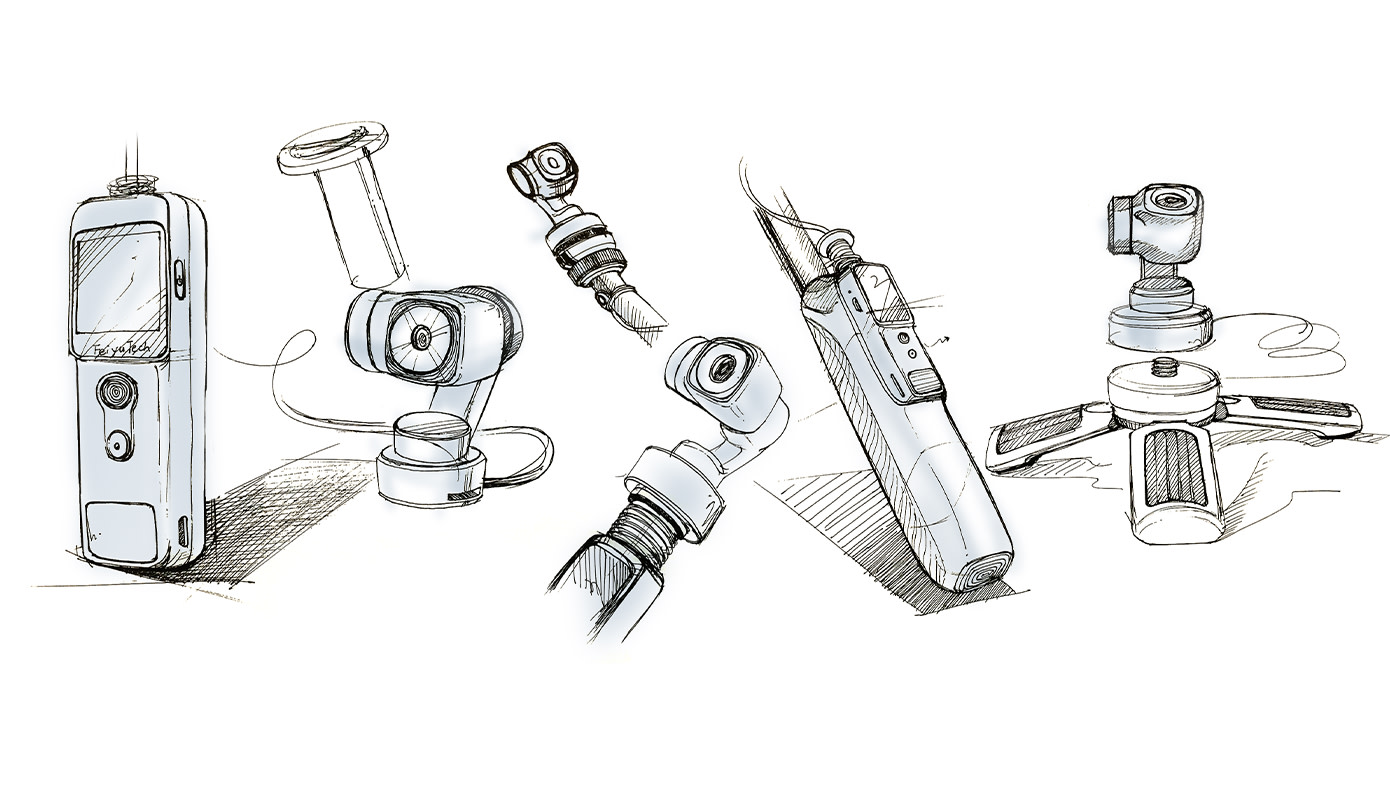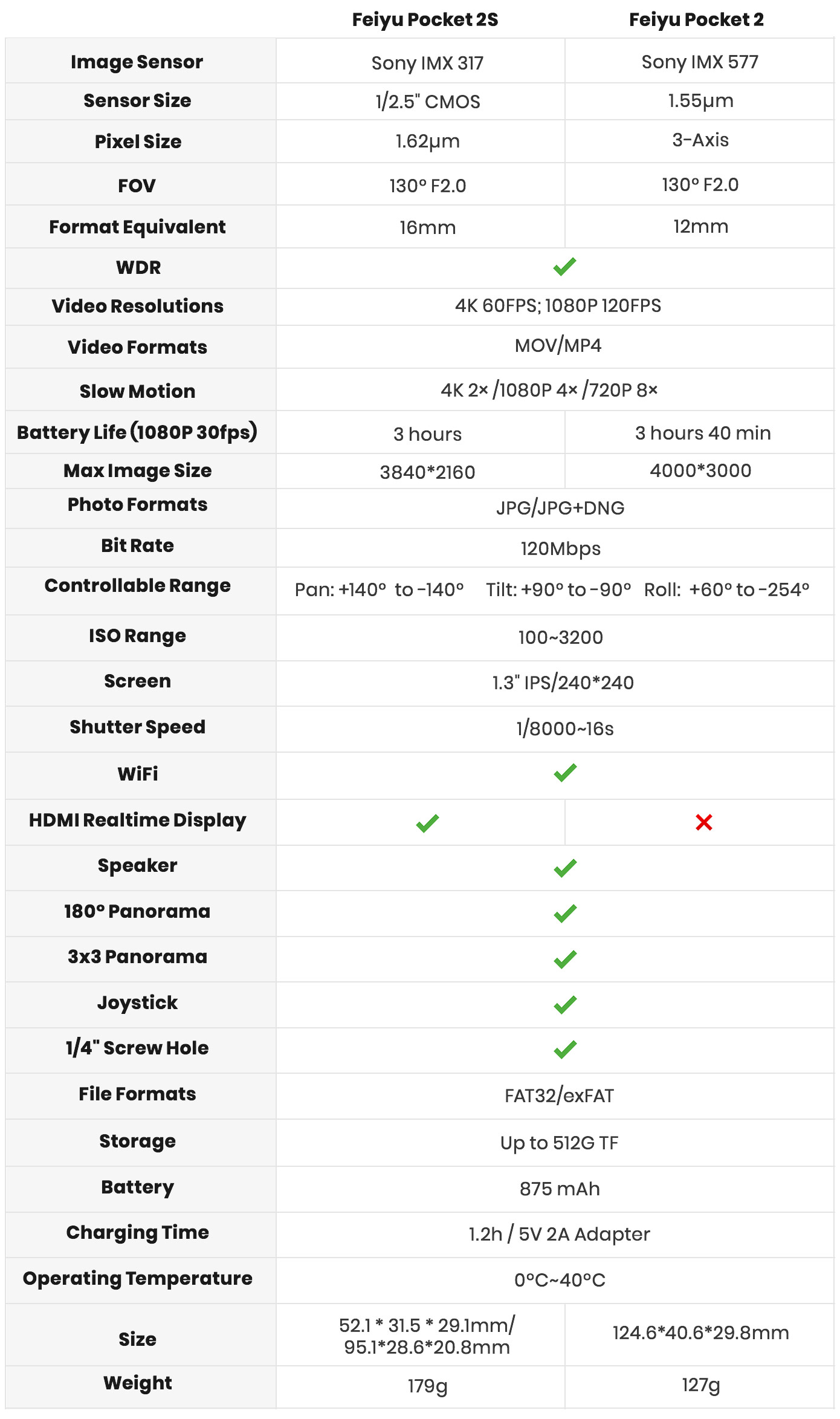 Feiyu Authorization Certificate